Résiste® SR is a linerless, pre-siliconized direct thermal made with our Next Generation Technology that increases label performance without increasing your costs.
What makes Appvion's new Résiste® SR direct thermal label a true game-changer?
Brands experience a variety of challenges with traditional label and lamination solutions, some of which include liner cost, instability and inconsistency of release, and sub-optimal performance with extended use. Our Résiste® SR direct thermal label can help you print high-performance labels that maximize ROI and help reduce the waste associated with other liner-based films.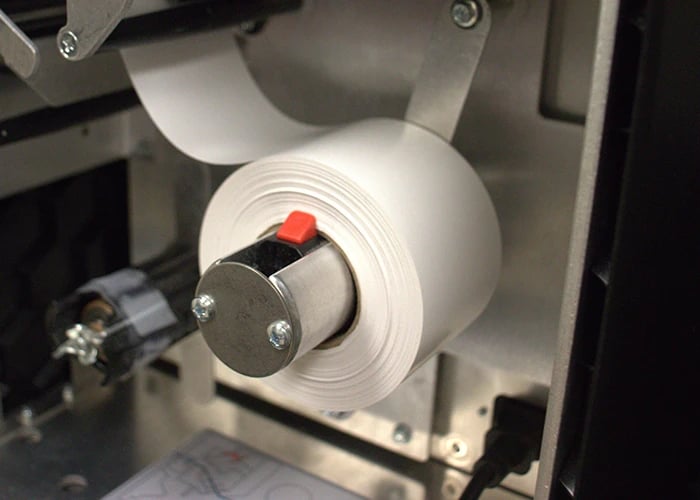 Our new Résiste® SR direct thermal label:
Services
Simplifies label creation via a lightweight, linerless design
Reduces the costs of liner storage, transportation, and disposal
Provides a consistent foundation for optimal adhesion in a variety of environmental conditions
Increases the sustainability of your labels by eliminating the use of harmful phenols like BPAs and BPSs
Ideal for applications like weigh scales, transportation and warehouse logistics, e-commerce, fast food/QSR labels, and mobile print, the new Résiste® SR direct thermal label can help you embrace the future of high-quality label solutions.
Complete the form to request your free sample of Résiste® SR.